The Completion Level of Your Training.
0.00%
Some Background (from Jorge)
Here is some background for you. Since I run this website and many coaches, teaching professionals and club managers are subscribers, it's not uncommon for me to get requests about which clubs software programs I would recommend.
You see as a club manager myself; I inherited a club they had literally no software. When I first started working at my club, I was given a recipe box they had index cards with everyone's information on it... Yikes.
So, for years I was looking for a club software solution that would help me bring my club into the modern age. I also thought it would be a great idea to have some club software examples here on our TennisDrills.tv site for anyone else that might be looking for the same thing.
Unfortunately, as I started reaching out to various club software companies, most of them did not want to put any of their information on our website for fear that their competitors would try to "rip them off".
Instead, they wanted you to book an appointment with them so they could do a demo, but there was literally nothing helpful on their websites that could help you decide if they were the right software for your club.
That's why I'm grateful to Kourts for being our first club software company to step up and tell us what they are all about. If you are looking for club software, I know courts is a great option.
Next
With Kourts Desktop, you can manage your club needs in one place.
A simple, 100% customizable interface that includes a digital court schedule, bookings, lessons, clinics, analytics and reporting on court occupancy & instructor management.
Next
Kourts has built the world's leading Point-of-Sale designed for racquet sports. Process payments safely, securely, and maintain PCI compliance. Kourts POS is fully integrated with the Kourts Desktop and Apps, which means you can run reports and analysis on instructors, revenues, a breakdown of sales by item, and have all of your player's sales history in one place.
Next
The Kourts Player App allows players to view, book, & pay for courts and clinics 24/7 easily from the palm of their hand. No more waiting on hold or being limited to booking within the club's business hours.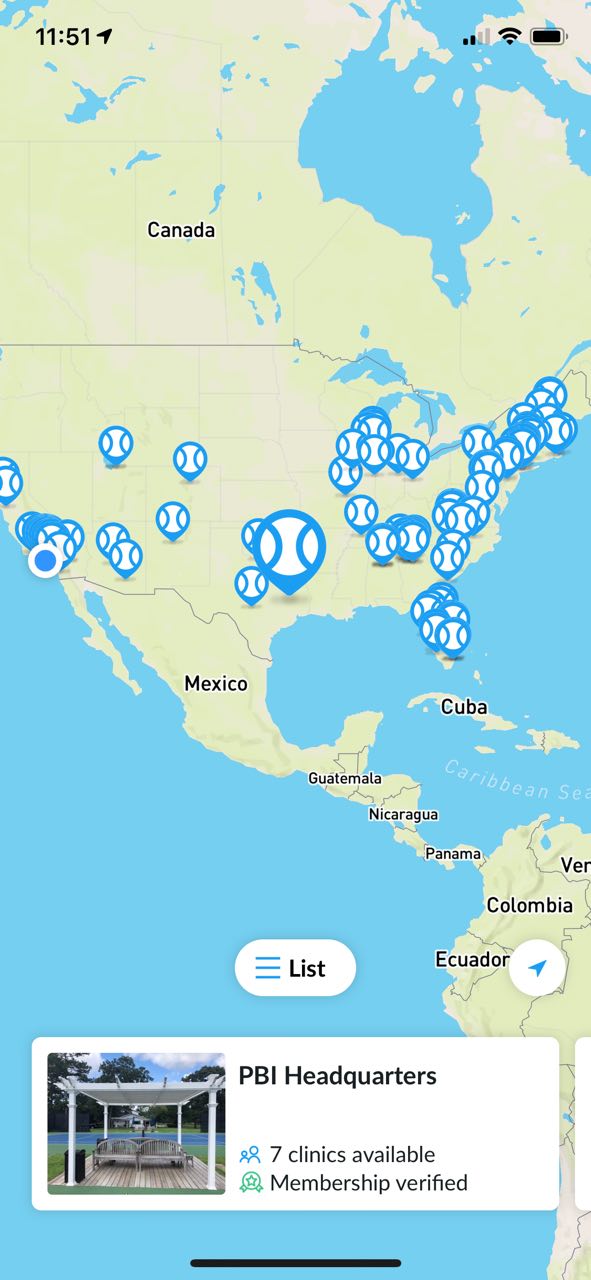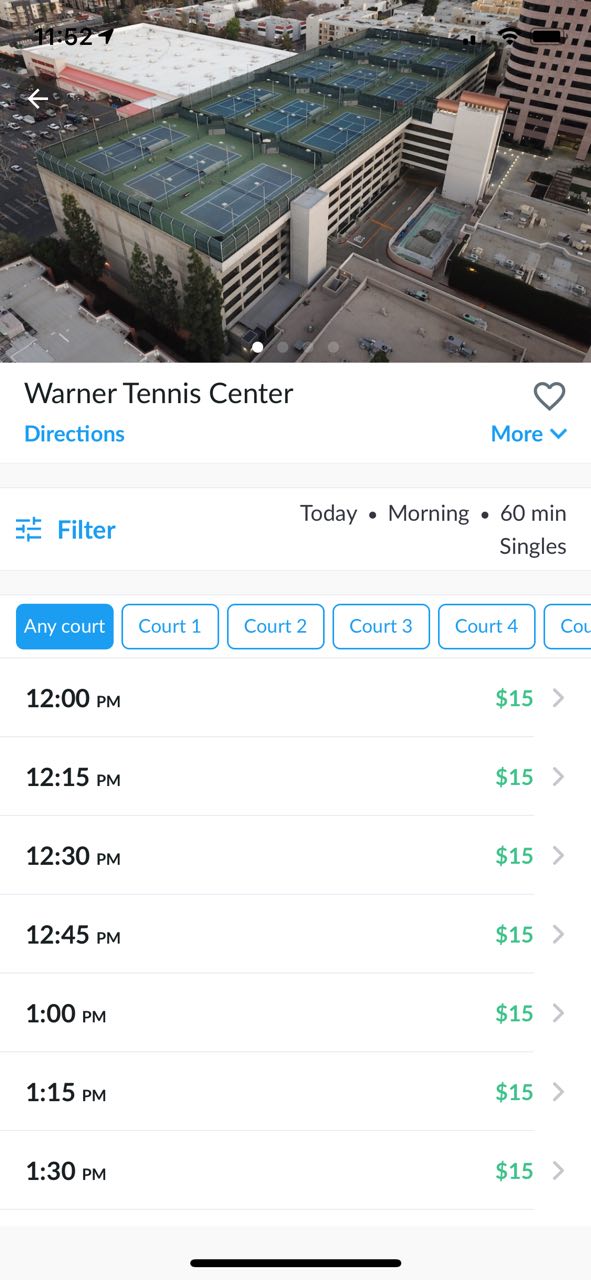 Next
With the Kourts Instructor App, pros can view their own schedule, the club schedule, book lessons and add class participants on the fly. Pros love the ability to check players in and add in last-minute drop-ins to their clinics.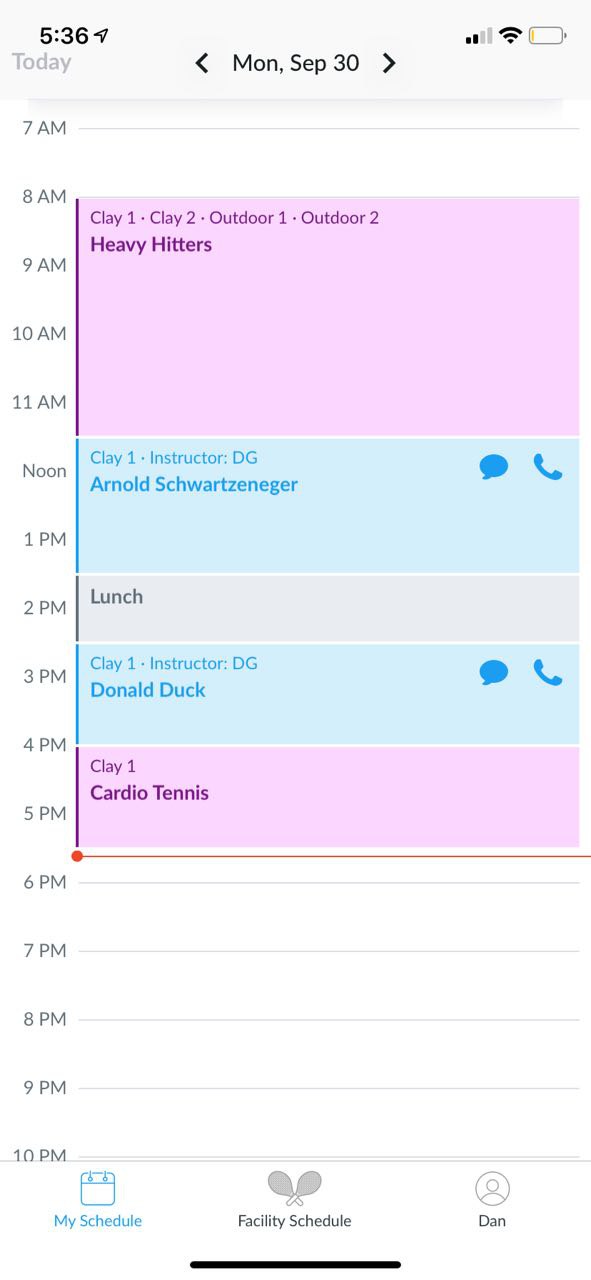 Next
3. Testimonies from Users
For Public Facilities - Burbank Tennis Center
For Private Clubs – Braemar Country Club
For HOAs – Scripps Ranch Swim & Racquet Club
"Kourts has really filled a void in the market for tennis clubs. Most tennis software has way too many functions and Kourts really focuses on keeping it simple and allowing easy court reservation for members as well as an easy way to post clinics and classes. The Kourts team also continues to look at ways to improve and their customer support is absolutely incredible." - Ken Tronco, Eastmoor Swim & Tennis Cub
"Kourts has helped our facility of 21 tennis courts transition from time consuming paper court sheets to online court sheets seamlessly. With Kourts, we are able to access the court sheets at any time, from any place. Set up was quick and easy. Our concerns and needs are met promptly with answers and solutions. The staff are friendly, knowledgeable and are always available via phone or email to help answer any questions. If you are looking to transition to online court sheets, or change your current provider, I highly recommend looking into Kourts." Alex Aleshin, Aspen Hill Club
See what our other customers have to say about the system by CLICK HERE!
Next
Advanced Reporting & Analytics
Run reports on court occupancy, instructor activity, and revenues, and download them into Excel in one click.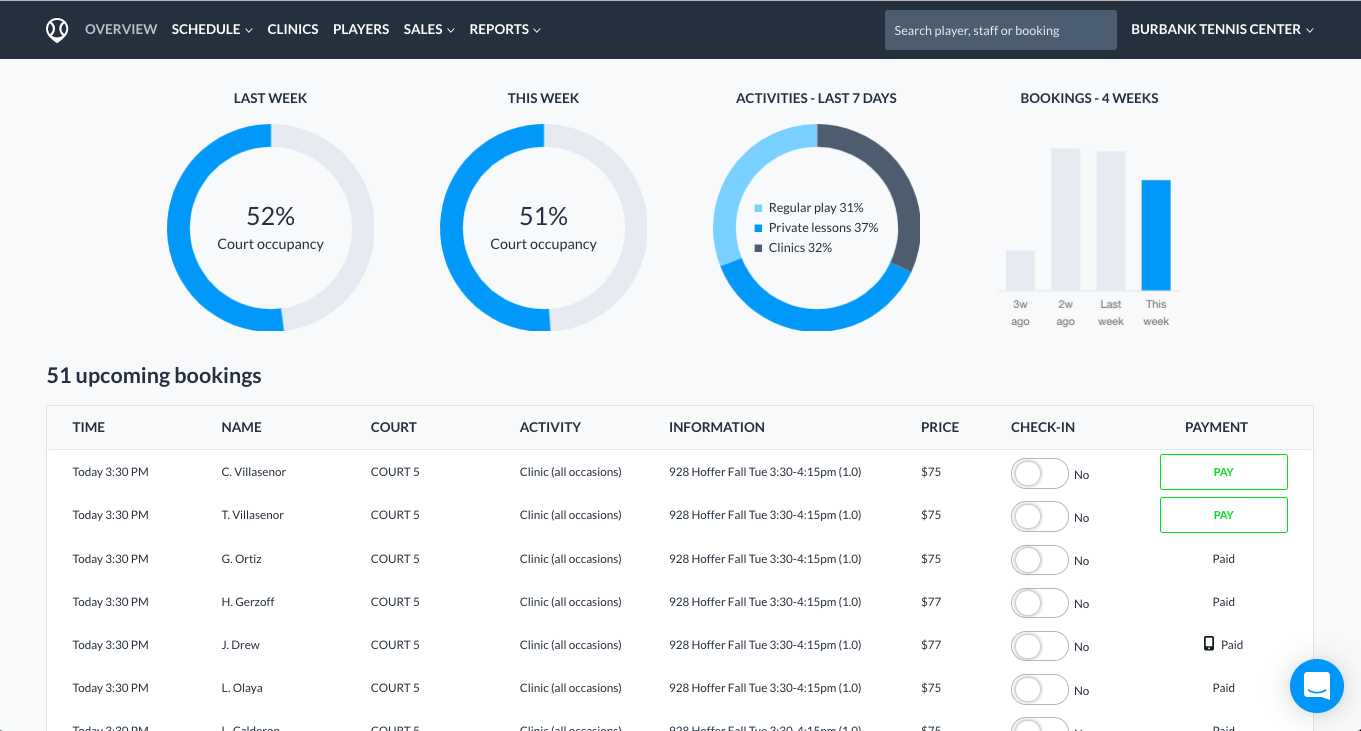 Next
Fully customizable rules & settings
Build your own private database of players and members. At a click of a button automatically upload your current database, create your own player types with the different rules that apply to them (price, opening hours,..). Keep track of relevant membership information, sort by player type and download freely your player lists into Excel when needed. 
Next
Custom cancellation policies
Increase player experience
No more lines at the front desk & placing callers on long holds. Allow players the ability to book 24/7.
Next
7. Instructor App Features
8. Getting Your Facility Started With Kourts
Think Kourts would be a good fit at your facility?
Request A Demo Here!
Next
Players, if you'd like to see your club or any club in your area on the app?