The world's largest collection of tennis drills for coaches
Totally FREE Tennis Drills You Can Watch Right Now
Get Instant Access To
20 Additional
Premium Drills For FREE!
FINALLY, a website that gives coaches proven tennis drills and lesson plans in minutes without any planning or set up time, GUARANTEED.
TennisDrills.tv was created by Jorge Capestany, USPTA Master Professional and PTR International Master Professional. The main purpose of the site is to provide tennis coaches new and exciting tennis drills that can be viewed online and also printed in diagram form. Jorge has taught more than 63,000 hours on the court and was constantly searching for new drills to keep his classes fresh and students engaged. But there was a problem, he couldn't seem to find new tennis drills anywhere. So he created TennisDrills.tv and now we have subscribers in more than 72 countries including many former tour players that are now teaching tennis.
Jorge says he's most happy when he hears from other coaches about how the website is helping them run better classes and how their students are loving the new drills. Many of his subscribers have rekindled their passion for teaching and look like Rock Stats in the eyes of their students because they are no longer stuck using their same old stale tennis drills. So let's get started coach… It's your time to be a Rock Star…
P.S. Check our what industry expert are saying about the site on this page!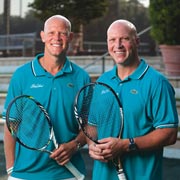 Tennisdrills.tv is just an amazing site. If have seen Jorge run drills in person and his drill can make you look like a Rock Star to your students. C'mon, get rid of those same ole stale drills your running and get access to Jorge's more than 1,400 drills! It's gonna knock your socks off.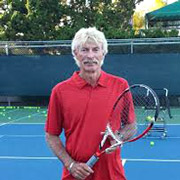 Where I go for my drills, Jorge Capestany's website, tennisdrills.tv. If you're looking for drills for all different levels, you're looking for games, lesson plans, you can't go wrong with tennisdrills.tv.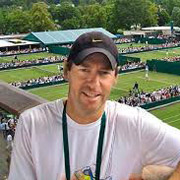 I just wanna talk to you briefly about Jorge's website and the amazing drills. I highly recommend his site, I love it, I love the drills and we're working together to make them even better.
Jorge's site is pretty phenomenal, it's a one stop shopping website. There's something for everybody, the extent of the offerings and the number of drills you get access to is amazing. My suggestion is get to tennisdrills.tv as soon as you can and check it out.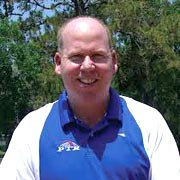 You'd be very hard pressed to find a better resource for tennis drills. The site gives you great education on drills to use in everyday situations. Again, tennisdrills.tv, its a winner.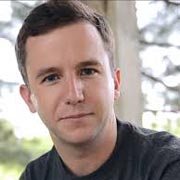 Jorge is the man! He's like a tennis mad scientist always inventing new drills and games that teach students how to play the game without over-complicating it. I'm lucky to call him a mentor and friend. If you're serious about improving, and having more fun in the process, you should check out his stuff.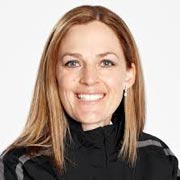 Would you believe there is now actually drills plans on the website. It's just a great resource that I highly, highly suggest you get on board, watch it, you'll love it and you'll have lots of new ideas to add value to your program.