The world's largest collection of tennis drills for coaches
Get Instant Access To
20 Additional
Premium Drills For FREE!
FINALLY, a website that gives coaches proven tennis drills and lesson plans in minutes without any planning or set up time, GUARANTEED.
Liftime Access to 25 of our Most Popular Drills.

25 Free Sample Drills

25 Free Drill Diagrams

LIFETIME Access
FULL ACCESS - ENTIRE SITE

1,800 Tennis Drills

1,800 Drill Diagrams

Singles Drills

Doubles Drills

Serving Drills

Deadball Drills

Kids Drills Ages 5-6

Kids Drills Ages 7-8

Kids Drills Ages 9-10

Large Group Drills

Ball Machine Drills

Singles Strategy

Doubles Strategy

Feeding Skills

Strength & Agility

Lesson Plans

Draws & Mixers

Favorites Library

No Contract Required Cancel at any time
FULL ACCESS - ENTIRE SITE

1,800 Tennis Drills

1,800 Drill Diagrams

Singles Drills

Doubles Drills

Serving Drills

Deadball Drills

Kids Drills Ages 5-6

Kids Drills Ages 7-8

Kids Drills Ages 9-10

Large Group Drills

Ball Machine Drills

Singles Strategy

Doubles Strategy

Feeding Skills

Strength & Agility

Lesson Plans

Draws & Mixers

Favorites Library

No Contract Required Cancel at any time
TennisDrills.tv was created by Jorge Capestany, USPTA Master Professional and PTR International Master Professional. The main purpose of the site is to provide tennis coaches new and exciting tennis drills that can be viewed online and also printed in diagram form. Jorge has taught more than 63,000 hours on the court and was constantly searching for new drills to keep his classes fresh and students engaged. But there was a problem, he couldn't seem to find new tennis drills anywhere. So he created TennisDrills.tv and now we have subscribers in more than 72 countries including many former tour players that are now teaching tennis.
Jorge says he's most happy when he hears from other coaches about how the website is helping them run better classes and how their students are loving the new drills. Many of his subscribers have rekindled their passion for teaching and look like Rock Stats in the eyes of their students because they are no longer stuck using their same old stale tennis drills. So let's get started coach… It's your time to be a Rock Star…
P.S. Check our what industry expert are saying about the site on this page!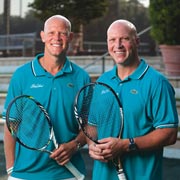 Tennisdrills.tv is just an amazing site. If have seen Jorge run drills in person and his drill can make you look like a Rock Star to your students. C'mon, get rid of those same ole stale drills your running and get access to Jorge's more than 1,400 drills! It's gonna knock your socks off.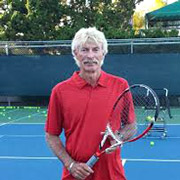 Where I go for my drills, Jorge Capestany's website, tennisdrills.tv. If you're looking for drills for all different levels, you're looking for games, lesson plans, you can't go wrong with tennisdrills.tv.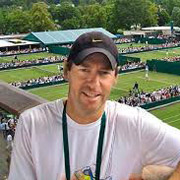 I just wanna talk to you briefly about Jorge's website and the amazing drills. I highly recommend his site, I love it, I love the drills and we're working together to make them even better.
Jorge's site is pretty phenomenal, it's a one stop shopping website. There's something for everybody, the extent of the offerings and the number of drills you get access to is amazing. My suggestion is get to tennisdrills.tv as soon as you can and check it out.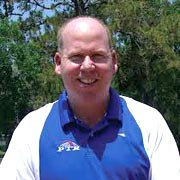 You'd be very hard pressed to find a better resource for tennis drills. The site gives you great education on drills to use in everyday situations. Again, tennisdrills.tv, its a winner.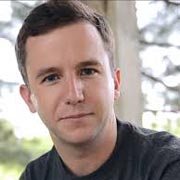 Jorge is the man! He's like a tennis mad scientist always inventing new drills and games that teach students how to play the game without over-complicating it. I'm lucky to call him a mentor and friend. If you're serious about improving, and having more fun in the process, you should check out his stuff.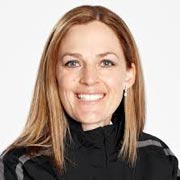 Would you believe there is now actually drills plans on the website. It's just a great resource that I highly, highly suggest you get on board, watch it, you'll love it and you'll have lots of new ideas to add value to your program.
Take a Sneak Peek Tour Inside TennisDrills.tv
Our Story...
Hi, I'm Jorge Capestany and for more than 3 decades I have been teaching tennis. I have taught more than 63,000 hours on the tennis courts. It's no surprise that I was always looking for new tennis drill ideas. Years ago, I realized that there simply wasn't a place to find a lot of tennis drills.
I looked all over the Internet, but all I could find were diagrams of drills and most of the time I could figure out how to use the drill.
I wanted videos so I could be sure to understand the drill perfectly. But the truth was it was super difficult to find anything good. I tried YouTube thinking I would find them there, but most of those were NOT usable for me and my students.
So, the journey began.
I've gone to the USPTA World Conference for 30 years in a row and more than 15 PTR Tennis Symposium conferences. Every year I went with the same goal in mind, to bring home some new tennis drills that I could use at my club.
Some years at these conferences I got some great tennis drills, but most years I didn't get any NEW drills that I could use. So, I started to ask the leaders of those organizations to offer more drills presentations. As a matter of fact, I became quite a pest for them asking them year after year for more drills.
Here's what would happen. Sometimes they were some very famous speakers these conferences who had the word "tennis drills" in their presentation title. So I would show up with pencil in hand ready to take notes and learn some new drills, but after they spoke for an hour I realized I didn't really have any USABLE tennis drills I could bring back and use at my club. Bummer.
My goal was always to have something I could use the very next day after I returned from a conference. Well, after years of complaining to event organizers they finally challenged ME to do a drills presentation. I said I would be happy to, but that wasn't going to help ME get new drills, but I decided to do it because I knew so many of my fellow pros were desperately looking for new tennis drills.
In 2002, I made my first drills presentation ever with a creative title "Drills, Drills, Drills" and it was that day when I had an epiphany… other pros thought my drills were awesome. There was an overwhelming response and within the hour I was asked to speak at 20 other tennis conventions. That was the first day that I got an inkling that tennis pros were desperate for new tennis drills.
Fast forward a couple years and the incredible Jim Baugh personally asked me to be one of the original speakers on Cardio Tennis speakers team. I spent two summers traveling the country with Jim conducting Cardio Tennis workshops for Pros. That's when I had a light bulb moment. You see, one of the parts of the workshop required pros to demonstrate their favorite tennis drill. After watching what most pros did, I realize that most tennis pros were using very ineffective and uninspiring tennis drills.
That's what gave me the confidence to launch the TennisDrills.tv website. I had no experience with filming or editing and definitely not with website development.
But I knew one thing… my fellow tennis pros were desperate for new tennis drills. So, we launched the site in 2007 with 400 videos all in standard definition. You see back then everybody told me that if I was going to stream video over the internet that I did NOT want the videos to be HD.
I also had no clue that the site should be mobile-friendly. Back then that wasn't a big deal. So, we launched the site and grew steadily. Then within a few years I got more and more requests for the site to be mobile friendly. Pros wanted to be able to use the website on the court which I could understand.
Then in 2012, we launched TennisDrills.tv 2.0 where the site became mobile friendly but still had mostly standard definition videos. We continued to grow and get supporters and coaches and more than 65 countries.
Then something unexpected happened. I started getting a lot of requests to speak at tennis conferences all over the world. In the past several years I have been able to travel the world and speak at the PTR International Tennis Symposium, the USPTA World Conference on Tennis, the USTA's Tennis Teachers Conference at the US Open in New York, the PTR Asia Tennis Symposium in Shanghai China, and the ITF worldwide coaches conference in Cancun Mexico, the Norwegian Tennis Conference in Oslo, Norway, the Tennis Canada coaches road tour throughout Canada, the PTR Wimbledon coaches conference in London, and many regional and national conferences around the US.
Turns out I REALLY love traveling!
But there was still one major upgrade of our website that needed to happen. In 2014, people started asking me for lesson plans. The drills were great, but now folks wanted me to put them in order inside of a actual lesson plan.
So, in 2016 I decided to launch version 3.0 of TennisDrills.tv. The new site included lesson plans, much-improved navigation, a new ball machine drills section, AND an entire library of lesson plans.
Now our subscribers could follow the step-by-step lesson plans that I use at my club. These have been a huge hit with our subscribers and I am glad I did it.
We also re-filmed over 1,000 tennis drills from standard def to Hi-Def. This was a major undertaking, but the streaming restrictions we had in the past were no longer an issue and people are now expecting to see Hi Def video when they are online.
The current improvements we are working on is re-filming the remaining standard def videos as Hi Def. We are happy that we now have over 1,500 drills that have been re-filmed as HD videos and in 2017 we will finish off the remaining videos so the site will have 100% HD videos. It's a far cry from where we started back in 2007.
Where we are today. We now have more than 1,800 tennis drills and each drill can be viewed online and printed off in diagram form.
We add a new tennis drill to the site every Sunday and we never take old drills off the site so we will always be growing our library of tennis drills.
The site includes tennis drills in the following sections:
Kids Drills Warm Up Drills
I want to personally thank all of you from around the world l that have supported me and my family. If you follow us, you know that my wife (Marti) is also a tennis professional and that our daughter Carli was a good player that finished up her college career with the most doubles wins in the history of her Hope College tennis team.
God's blessings have been with me and the company, but I know this would not have been possible if it was not for all of you that support us.
If you still are not sure if TennisDrills.tv is right for you, I invited you to watch this behind the scenes video that takes you on a tour of the site and shows all the features it has.
WARNING: people that watch this video typically decide to become a subscriber so watch at your own risk (ha ha).