Perfect For Teaching Pros, HS & College Coaches, and Parents Who Teach Their Own Kids
Gain access to more than 2,000 drills to view AND print ON DEMAND, including:
Singles Drills

Doubles Drills

Large Group Drills

Serving Drills

Kids Drills (10 & Under)
Get our proven step-by-step weekly lesson plans, including:
Plans for ages 5-8 (Red)

Plans for ages 9-10 (Orange)

Intermediate plans

Adult Beginner plans

High Performance Plans
Discover our proven tactics to beat every style of Singles and Doubles player.
Moonballers

Runner / Pusher

Steady Baseliner

Dropshot / Lobber

PLUS... Doubles section
Includes ON DEMAND tools for running every type of special event.
Draw sheets

Compass Draws

Special Events

Round Robins

Mixer Fixer
Featuring cutting edge technology for getting the most out of the site.
Simple Search

Advanced Search

Save your Favorites

New drill every week

New course every month
World Class Education for Tennis Coaches
TennisDrills.tv Members also get instant, ON-DEMAND access to all the courses in the Lab.
PLUS you'll have full access to the Lab featuring courses in the categories listed below…
Here's just a FEW of the Courses included:
Drills Mastery

Feeding Skills

Coaching HS teams

Teaching Tennis IQ

Tennis Parents
Here's just a FEW of the Case Studies included:
Family Foam Ball

Cuban Davis Cup

Serve & Return Class

Junior Team Tennis

HS Doubles Class
Here's just a FEW of the Course included:
Member Complaints

Copywriting for Tennis

Legal Issues in Tennis

Policies that Work

Promoting Events
Here's just a FEW of the Interviews included:
Luke Jensen - French Open Doubles Champ

Dr. Mark Kovacs - Renown Sports Scientist

Frank Giampaolo - Author and HP Coach

Bob Litwin - Author and World Champion

Dave Ramos - Video Analysis Expert
PLUS...

You Get These TWO Amazing Free Bonuses
BONUS #1
Deals and Discounts!
Your Membership Is BETTER Than Free!
Below are just a few of our member-exclusive deals and discounts…
BONUS #2
Private Facebook Group
FEEDBACK - SUPPORT - ADVICE - ANSWERS
Who Should Join TennisDrills.tv?
Tennis Teaching Professional
If you're a time-strapped tennis pro, you don't have time to spend hours researching the new drills and training ideas. You need someone to show you, step by step, exactly how to implement the best tennis drills and best practices. Our website will help you make more money, save more money, and save you time.
High School Coaches
If you're a HS or MS coach, chances are you don't have time to spend hours researching the new drills and lesson plans.  We'll show you, step by step, exactly how to run the best practices for your teams. Whether you have 4, 6, 8, 12, or even 24 players on just ONE court, we have you covered... and that's exactly what you'll get in TennisDrills.tv.
College Tennis Coaches
If you're a college coach and busy with recruiting, running practices, scouting, and coaching your players, you likely have little time to plan every practice session or come up with drills that help YOUR team's specific needs. Our drills library will be a treasure trove of endless ideas of what to do on the court with your team. Coupled with our advanced search feature, you'll be able to narrow down specific drills for exactly what your team needs, so they can improve faster and win more matches.
Club Owners
If you're a facility owner, you know your pro staff can make or break your tennis business. We'll help your pro staff get the best drills possible all on one site and always ON-DEMAND.  Remember, most of your pros spends the majority of their time on the court teaching your members. In fact, it's how that make themselves and the club money! So, the number ONE thing a club owner should do is make sure that the on-court teaching is world-class... and that's what our Site will help you do.
Frequently Asked Questions
Our minimum option is a single month. We have no terms and we allow you to cancel at anytime.
Obviously, we'd love it if all of our members stuck around forever - but we know that that's never going to happen! So, if you do decide to cancel obviously we'll be very sad, but if you're intent on leaving then you'll be able to do so with just 2 clicks of a mouse.
Not only can you ask questions and get advice, support, and feedback any time from within our private Facebook community, but we also have a very responsive support team to answer any of your questions.
No - all the content is entirely online and you have 24/7 ON DEMAND access to everything.
It's time for you to take action. Simple as that. If you really want to have a successful tennis coach then you need somewhere to get answers to all your questions - especially the ones you don't know you have yet. You need support, community, and most of all... accountability!
The TennisDrills.tv site is that place. If you really want to make a difference, the time is NOW!
You get access to everything already inside the site immediately! No waiting for content to be released to you, just jump in and start making use of the training right away.
PLUS... we add a new DRILL every week and a new COURSE (in the Lab) every month - so your content library will continue growing.
No. Your membership entitles you to enter the members area and access the content there released prior and during the duration of your membership. If you cancel or do not renew your membership you will no longer be able to access the content inside the site.
If there's anything at all that you're not certain about, anything we haven't made clear; any concerns or questions then please contact us at support@capestanytennis.com and we'll help you out.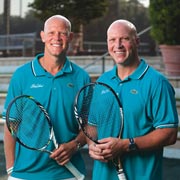 Tennisdrills.tv is just an amazing site. If have seen Jorge run drills in person and his drill can make you look like a Rock Star to your students. C'mon, get rid of those same ole stale drills your running and get access to Jorge's more than 1,400 drills! It's gonna knock your socks off.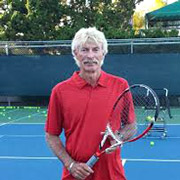 Where I go for my drills, Jorge Capestany's website, tennisdrills.tv. If you're looking for drills for all different levels, you're looking for games, lesson plans, you can't go wrong with tennisdrills.tv.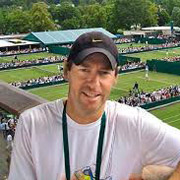 I just wanna talk to you briefly about Jorge's website and the amazing drills. I highly recommend his site, I love it, I love the drills and we're working together to make them even better.
Jorge's site is pretty phenomenal, it's a one stop shopping website. There's something for everybody, the extent of the offerings and the number of drills you get access to is amazing. My suggestion is get to tennisdrills.tv as soon as you can and check it out.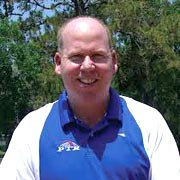 You'd be very hard pressed to find a better resource for tennis drills. The site gives you great education on drills to use in everyday situations. Again, tennisdrills.tv, its a winner.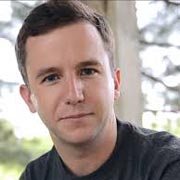 Jorge is the man! He's like a tennis mad scientist always inventing new drills and games that teach students how to play the game without over-complicating it. I'm lucky to call him a mentor and friend. If you're serious about improving, and having more fun in the process, you should check out his stuff.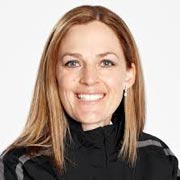 Would you believe there is now actually drills plans on the website. It's just a great resource that I highly, highly suggest you get on board, watch it, you'll love it and you'll have lots of new ideas to add value to your program.